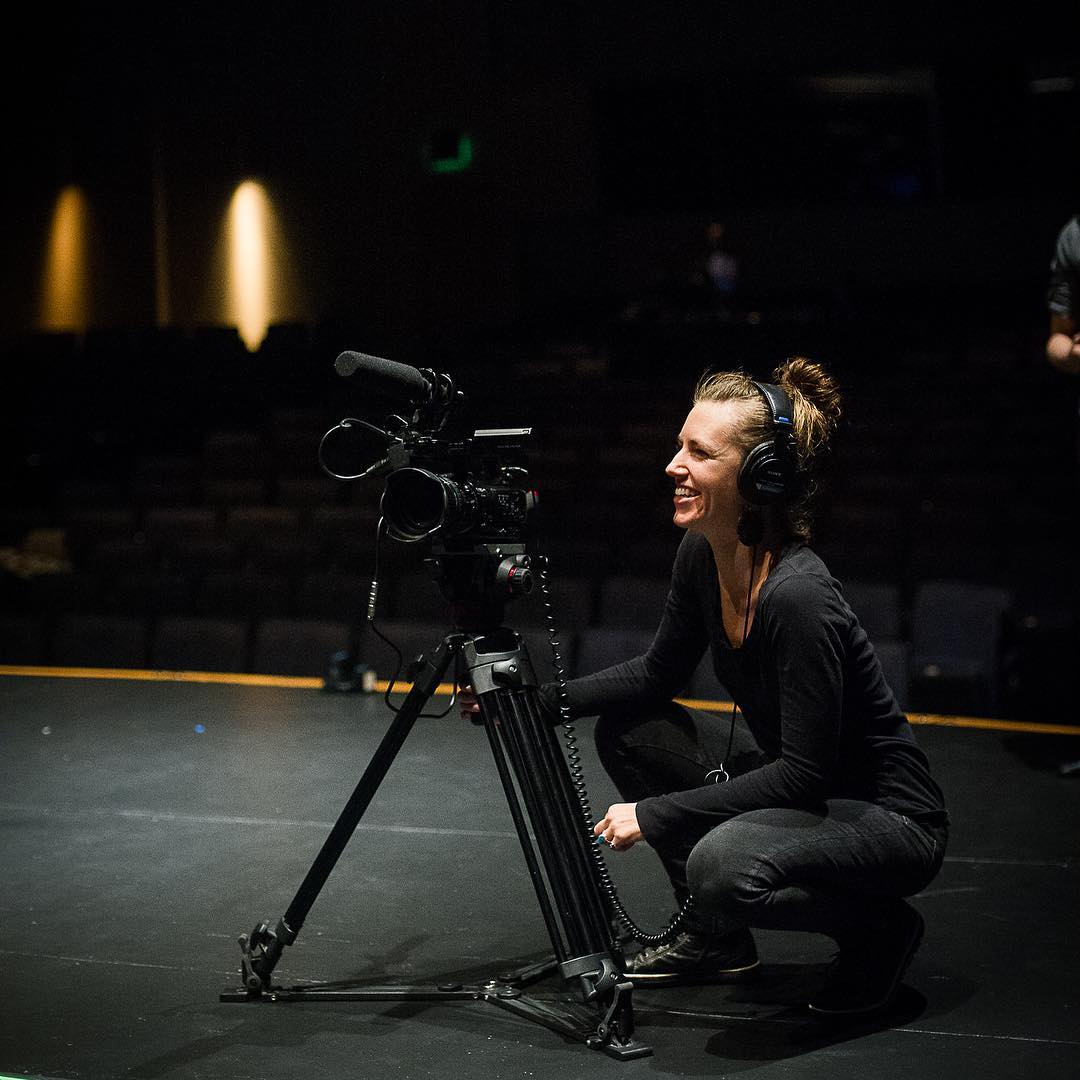 Loren R. Robertson (videographer/editor)
is a video-maker, former performer, artist, technician, mama, and lover of nature and making the planet a better place to be. She received her BA at Mount Holyoke College in dance and film and then moved to the Bay Area in 2007 where she began Loren Robertson Productions, documenting and editing videos for so many beloved dance and performance makers. She moved to San Diego in 2012 from where she continues to run LRP. Loren has also been on staff at Jacob's Pillow Dance Festival and has collaborated on many amazing projects with her friend and colleague Nel Shelby of Nel Shelby Productions based in NYC.
photo: Christopher Duggan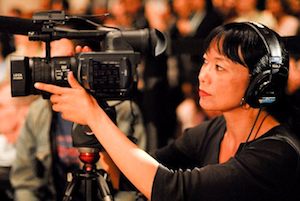 is a freelance video journalist, videographer and photographer with a masters degree from U.C. Berkeley's Journalism School (Class of 2009) where she focused on documentary film and long form television. She has traveled extensively, documenting the ethnic minority groups of China, the massive changes overtaking Shanghai, and the struggles of those in war-torn and poverty-stricken African countries. Her clients also include Time.com, NY Times.com, California Watch, Oakland Local, Asian Art Museum, KQED, and local business companies and artists. In her work with LRP, Jenny loves that she can create a visual record of creative works not only for documentation but also for the clients to use for their grants and fundraising needs. She also loves melding her own visual creativity with the clients.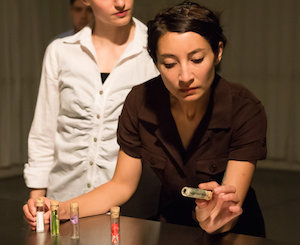 Rebecca Chun (client relations)
was born and bred in the San Francisco Bay Area. With a BA in Dramatic Arts from UC Berkeley and an MFA from the University of Iowa, she is a dancer, teacher, choreographer, and arts administrator. In 2013, she co-founded the Mid to West Dance Collective with her great friends and collaborators, but her greatest work of art is her baby boy. Rebecca loves both the exchange of reciprocity between LRP and clients and how it feeds this wonderful ecosystem of artists. She's glad to be on the team and thinks Loren is the coolest.
Jacob Marks (videographer)
is a performance videographer with roots in Chicago and Northern California. Jacob has worked professionally in the field since completing a video documentation internship at Jacob's Pillow Dance Festival in 2012, and graduating Sonoma State University in 2013 with a double major in Theatre Arts (Emphasis: Dance) and Communications (Emphasis: Film). Being part of LRP, where preserving the performing arts is the ultimate goal, is a dream come true. He is very thankful to Loren for being a great mentor and colleague.
Rachel Marks (videographer)
is a performance videographer born in the San Francisco Bay Area. She enjoys filming alongside her husband, Jacob Marks, who has trained her in the field of professional documentation from Jacob's Pillow Dance Festival. She also graduated from Sonoma State University in 2013 and is currently pursuing an MA in Occupational Therapy. She is grateful to be a member of Loren's amazing team and celebrates every opportunity to participate in the engaging and meaningful works of Bay Area's performance artists.